STATEMENT FROM PROFESSOR MALINOWSKI
I started to study atmosphere physics after my 3rd year of the Master's programme at the Faculty of Physics of the University of Warsaw. From the very beginning, my research has focused on phenomena related to clouds, including artificial ones, released by cooling towers and chimneys of large power plants.
The list of my academic degrees and titles looks funny. Although I have been in the same field for 40 years, the formal classification of my discipline kept on changing. I have a master's degree in geophysics, a PhD in natural science, a habilitation for the field of Physical Sciences and a professorship in Earth Science. Following the last reform, I am no longer a physicist (as geophysics "ceased to be" a part of physics) which results in certain formal complications, sometimes funny, sometimes very upsetting.
Am I a climatologist? According to the official Polish classification, I am not. But in truth, my entire academic career I have been trying to understand physical processes that shape our climate, because the clouds constitute the greatest mystery of climate and its change. I have never written an academic paper on global warming and climate change, but it does not mean that I do not understand the most important mechanisms that determine climate. This is fundamental knowledge of atmospheric physics, which I was fortunate enough to have acquired over the years. Sometimes I learned directly from the most eminent climate and cloud scholars, authors of highly acclaimed papers, reports and publications, many of whom I have actually met. I attended their lectures, conference talks, and also discussed those issues with them over a coffee or a beer. This knowledge is important to anyone who wants to explore natural phenomena not in terms of mere descriptions but to understand them as causal relationships.

There are not many researchers in Poland who adopt this approach to studying atmospheric phenomena and climatic events, or at least not many that have had the chance to be educated in this vein. We do not have scientific institutions that carry out comprehensive research of climate and its change either. This results in a certain void in the public sphere – a lack of reliable, understandable, and easily accessible sources of information on climate and its changes, and lack of understanding about why the question of global warming is quite literally a burning one.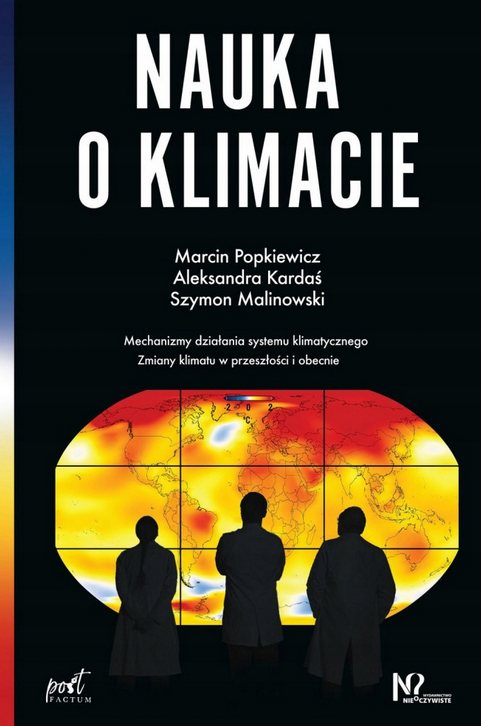 This is why almost 8 years ago now, with a group of friends and colleagues, we created a web portal naukaoklimacie.pl [Climate Science], where in cooperation with the most eminent Polish climate experts we have been trying to present the foundations of climate and global warming science. Together with Aleksandra Kardaś and Marcin Popkiewicz we also wrote a book on the same subject, intended as a cross between a popular science publication and a basic handbook for non-experts.
I have also been fighting against climate denial for years within the Polish academic community. Right now, it is much easier than it was even a couple of years ago: most of us can see the changes outside our windows, and we are getting concerned. But so far, we are not doing much to prevent the worst of the consequences, at least not at a level more significant than our individual choices. And we really need to get to work and give this issue the highest priority, because the threats are mounting with an increasing speed.
When Jonathan Ramsey suggested the collaboration on this film which you will have the opportunity to see, I thought that perhaps it is worth it to try and reach people through a different channel than I would usually do. The work on the film was hard, the psychological aspect alone – I had to come out of my shell, at least for a while. But it was at the same time interesting and inspiring, for which I would like to thank Jonathan, Jerzy, Radek, Wiktor and all our collaborators, my wife Małgosia, my family, and my colleagues. I am interested to hear about your impressions after watching the film, and to know if I managed to encourage you to any action. Because acting – above petty divisions, for a shared purpose – is absolutely necessary. It is OK to panic, but then we must act.